Mecklenburg-Vorpommern advertises with the slogan 'Welcome in the state to live.' We complement: … 'and rowing.'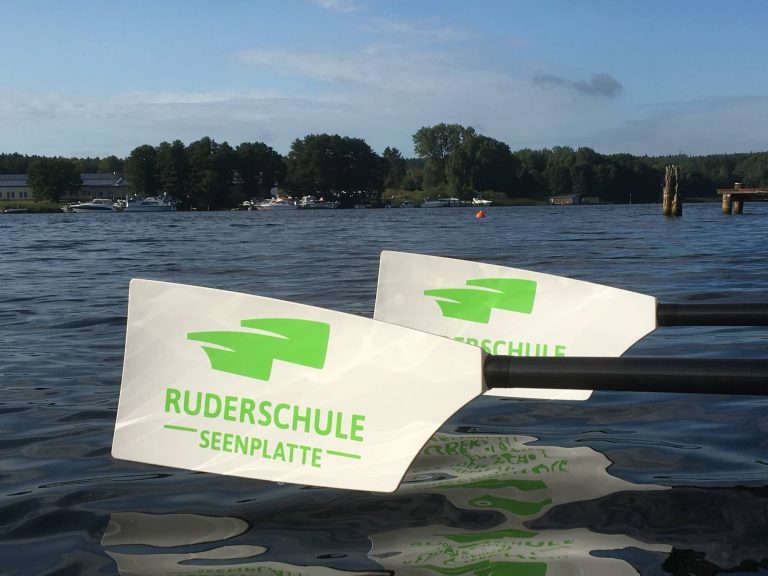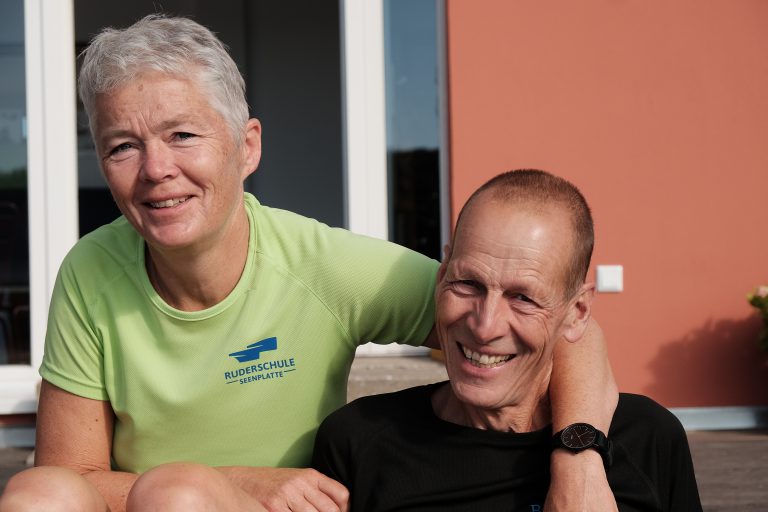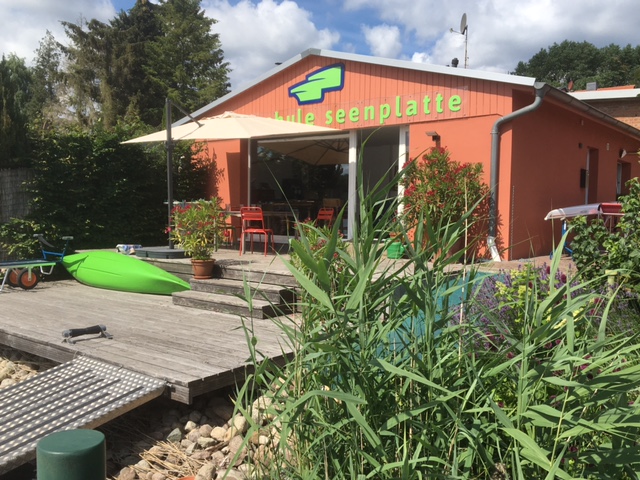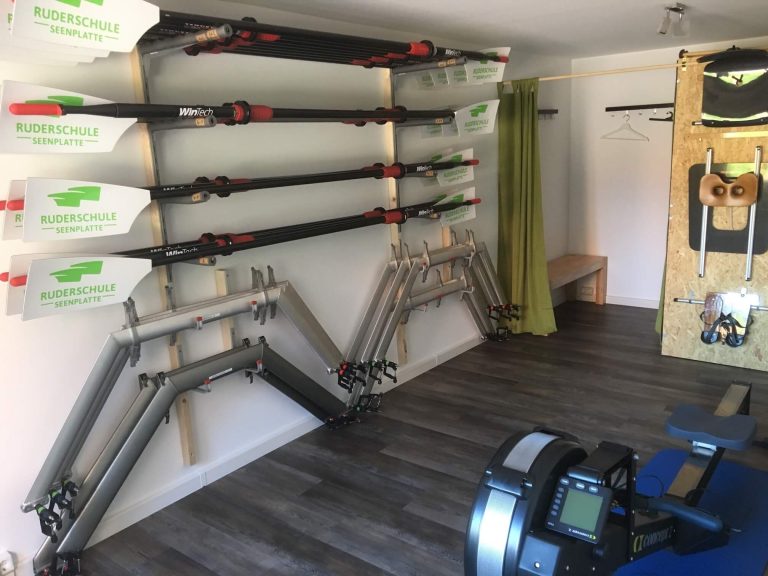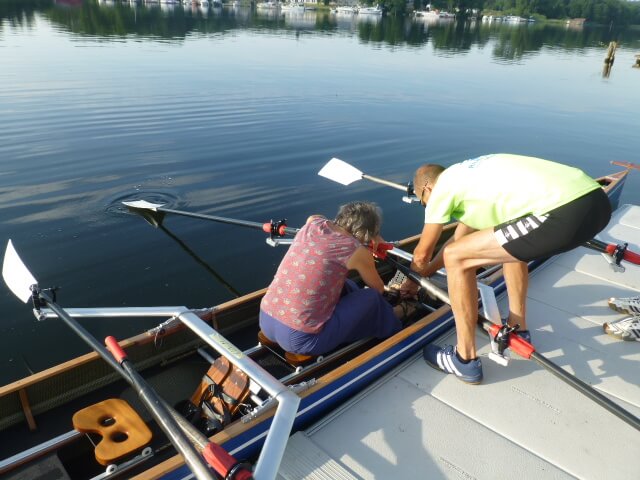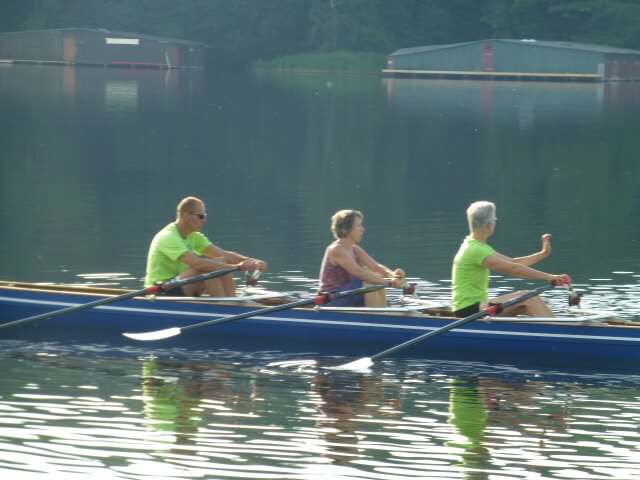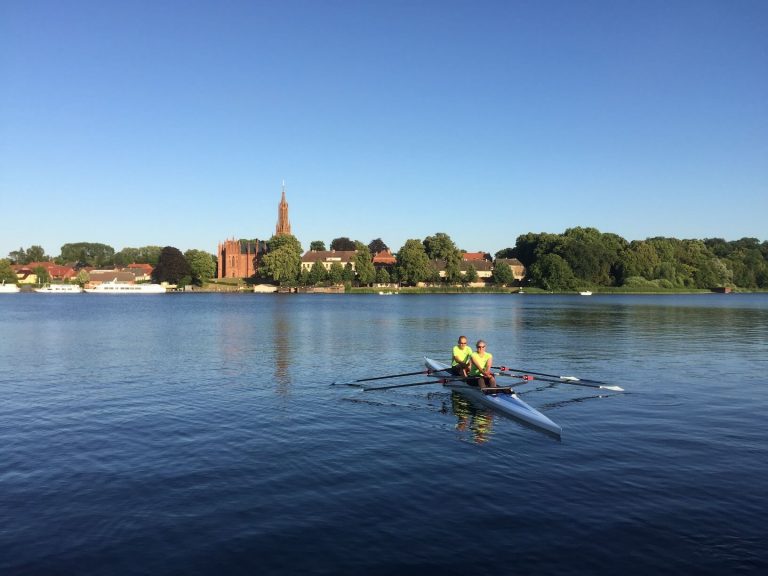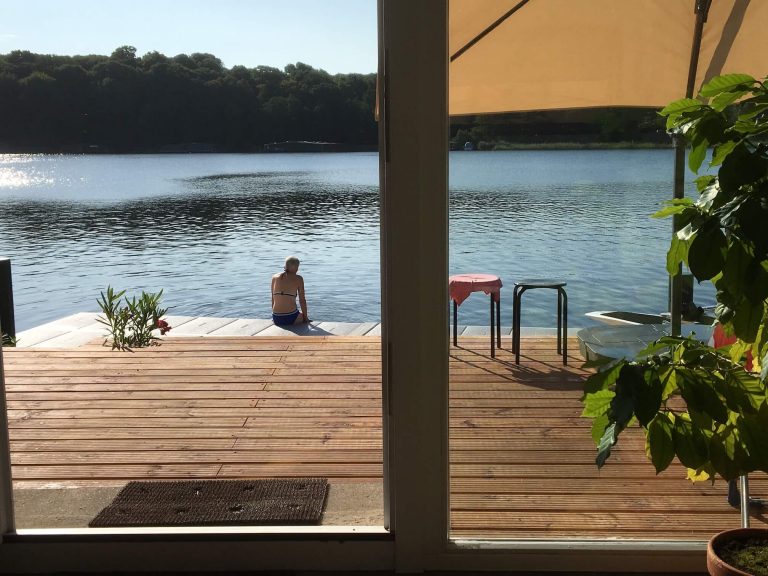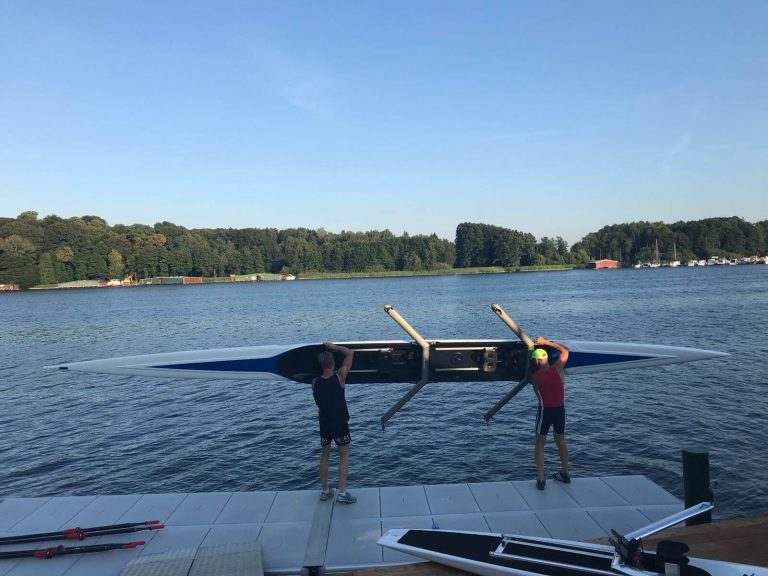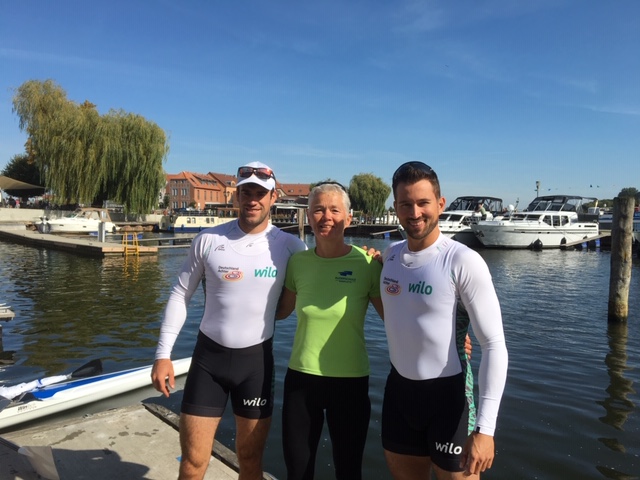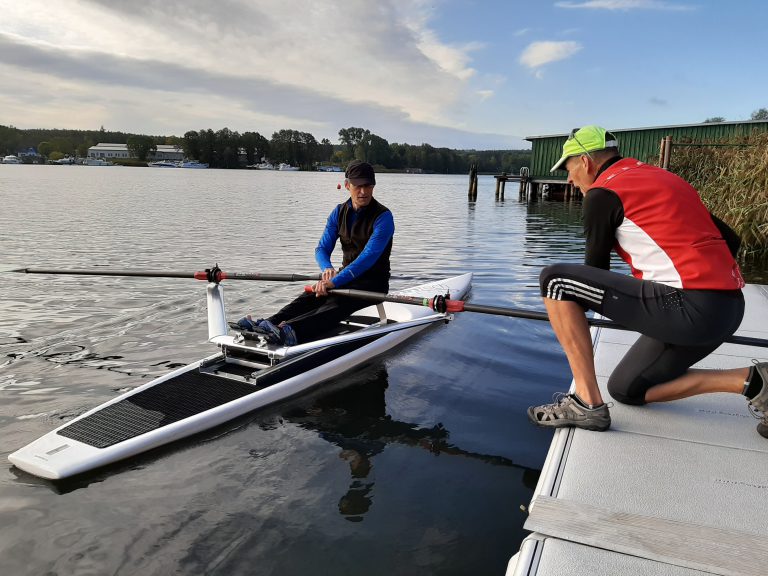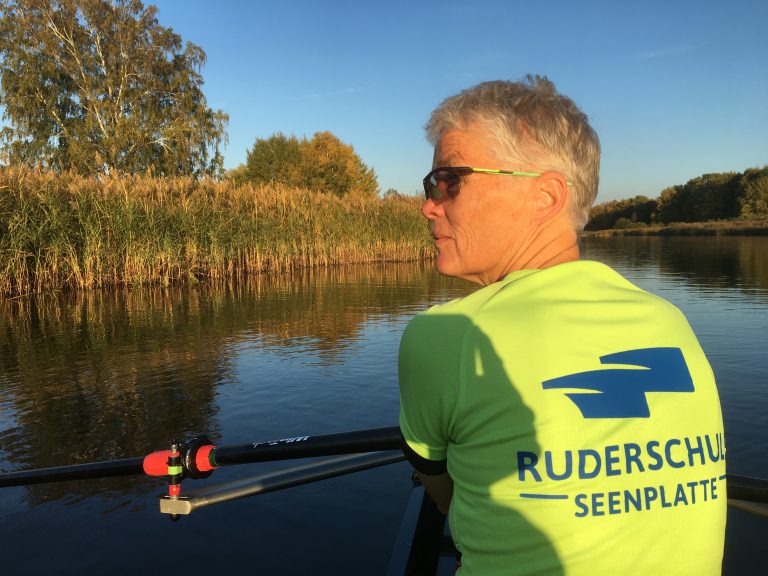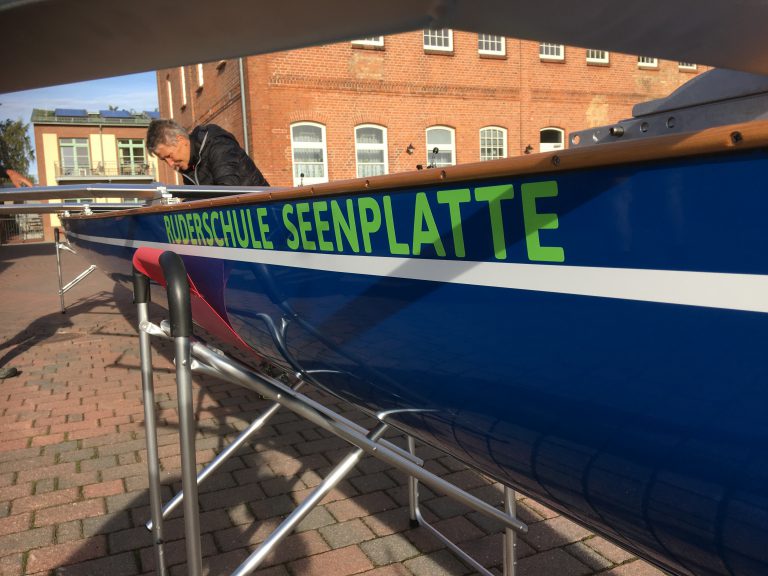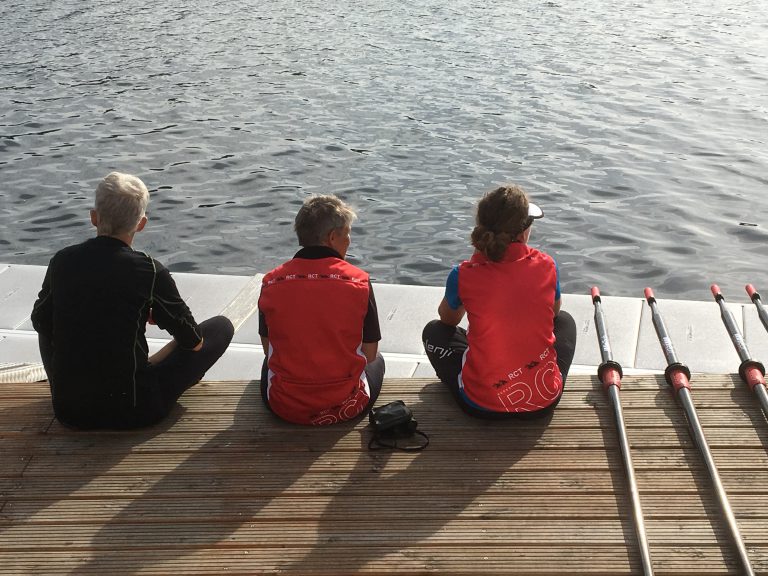 Impressions from our rowing school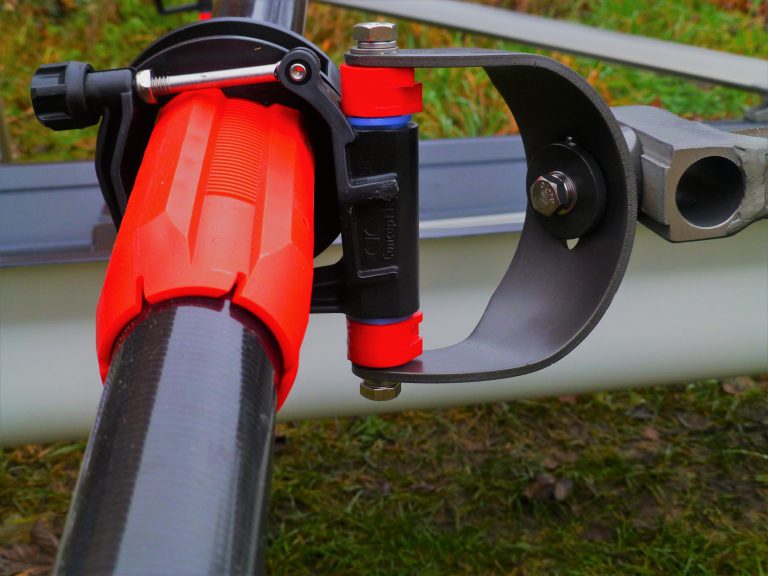 Rowing is…
… an extremely healthy sport for the whole body with little risk of injury
… gentle to the joints and possible until old age
… high performance, but also pleasure sports, as a team or individually
… balance, technique, rhythm, strength, endurance
… community, trust, respect
… experience of nature, peace, stress reduction on the water
… Philosophy: What is backwards/forwards, what is left/right, what is headwind or tailwind
Rowing is usually only visible when we see (most male) athlets heroically fighting for victory at the Olympic Games on TV. But is that all that makes up this sport? Not at all! There are several boat classes from one to eight, there are 'oars' (one oar per person) and 'sculls' (two oars per person), the regatta and the leisure sport, women and men, young and old, narrow racing boats for flat water up to ocean-going boats for ocean crossings. All this variety makes the sport of rowing so fascinating.
When rowing in sport boats, the rower sits on a rolling seat. This
allows the use of the legs and thus our strongest and most enduring muscles, which allows for much faster and more efficient progress than in boats without a rolling seat. However, the coordination of the force impulses from legs (approx. 70%), trunk (approx. 20%) and arms (approx. 10% of the driving force), the sequence of propulsion and freewheel as well as the handling of the oars is not quite easy and should be learned solidly. Ambitious rowers at all levels of performance are constantly working on optimizing their technique.
Especially rowing as a fitness and balance sport has been booming for years. Many interested people register with a rowing club for a course and, like us, have to wait up to two years for a free place. Mostly they are middle-aged professionals and more women than men, who often have been practising other sports for many years and are looking for a new experience. Or those whose knees no longer participate in ball sports, running or mountaineering. With the Seenplatte Rowing School we want to give all those interested the opportunity to get in touch with rowing simply, relaxed and without obligation. Perhaps you will then join a rowing club in your area – or/and come back to us to row in the wonderful Mecklenburg Lake District.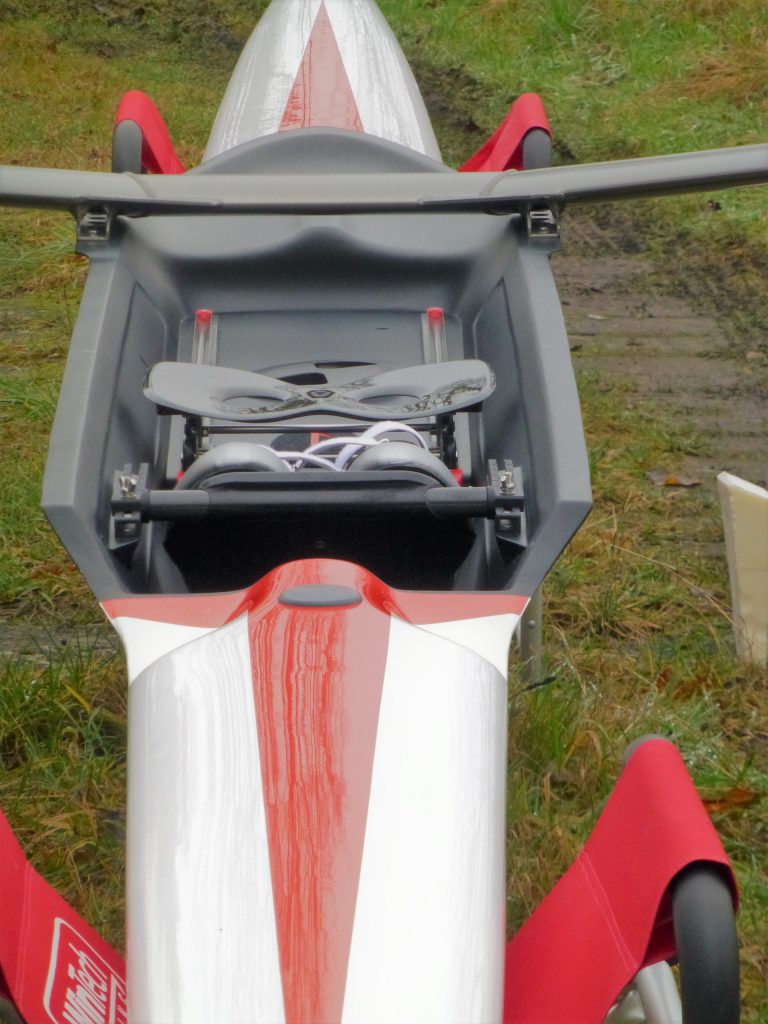 Born and raised in Paderborn (born 1962), worked for many years as a graduate economist in public administration in Germany and Switzerland. I have tried out many sports; from swimming, jogging, racing biking, mountain hiking, skiing, cross-country skiing to yoga. Rowing has been added in 2010 and I am very enthusiastic about it. That's why I've also been involved in training at the Thun Rowing Club and completed my training as a rowing instructor with the Swiss Rowing Federation.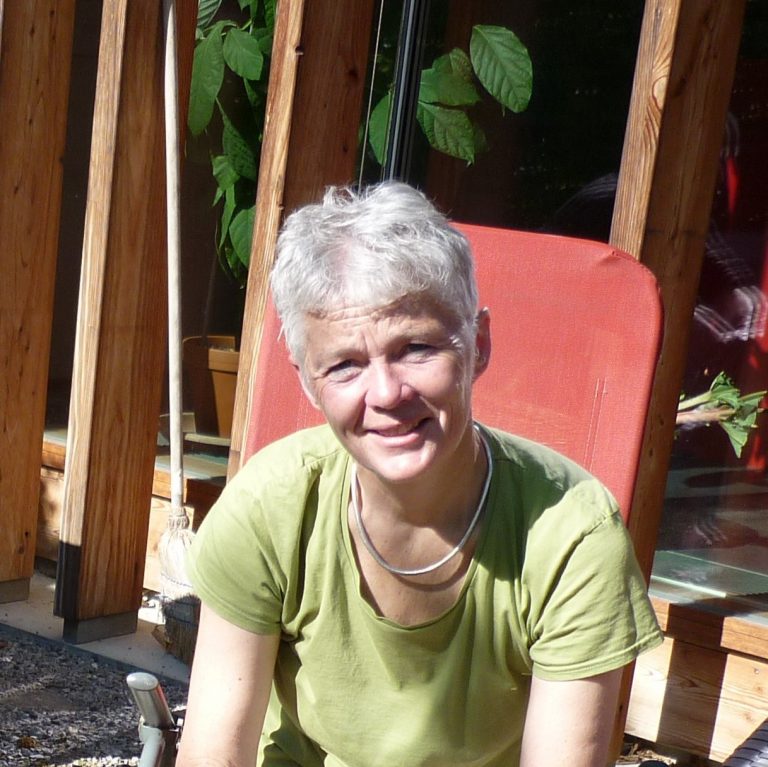 Born and raised in Tübingen, Germany, worked for over 25 years as an agricultural engineer in Germany and Switzerland. In my youth I was active in handball and table tennis, and very soon endurance sports in nature became indispensable for my well-being – mainly on the road bike (coming from a cycling family), plus cross-country skiing, running and mountain hiking.
At some point I wanted to try out rowing – and was immediately thrilled! After a few years in the rowing club I was able to complete my training as a rowing instructor with the Swiss Rowing Federation and later became one of two rowing chiefs in the Thun Rowing Club. There I led courses
for several years and was jointly responsible for the rowing operation.
I still like to ride my racing bike, and if conditions permit I go out on classic and skating skis as often as possible in winter. However, this is becoming increasingly difficult due to warm weather or lack of snow. Fortunately, rowing is also a perfect winter sport for these cases!